Welcome
What Makes Us Different
Trinity Christian School located in the heart of Lighthouse Point is now serving students Kindergarten through 5th Grade. We offer a high-quality education in a nurturing environment where students are able to flourish. We believe in creating life-long learners and here at Trinity we provide our students with the fundamental tools in order to reach their fullest spiritual, academic, and social potential.
Learning Environment
We foster an environment that promotes a growth mindset along with developing problem-solving skills.
Our vision is to become the leading educational institution within our community in preparing students to become productive members of society while serving God and the principles of the Christian faith.
Our faculty is trained to differentiate instruction based off the unique needs of each individual student.  This creates a learning environment that is all encompassing of a wide range of learning styles and capabilities.  We foster an environment that promotes a growth mindset along with developing problem-solving skills.
At TCS
What We Offer
Our classrooms are equipped with flexible seating, technology, and comprehensive curriculum taught by accredited teachers. We offer this and much more at an affordable price for our families. At Trinity Christian School we don't believe in "I don't know how," we believe in "I can learn how."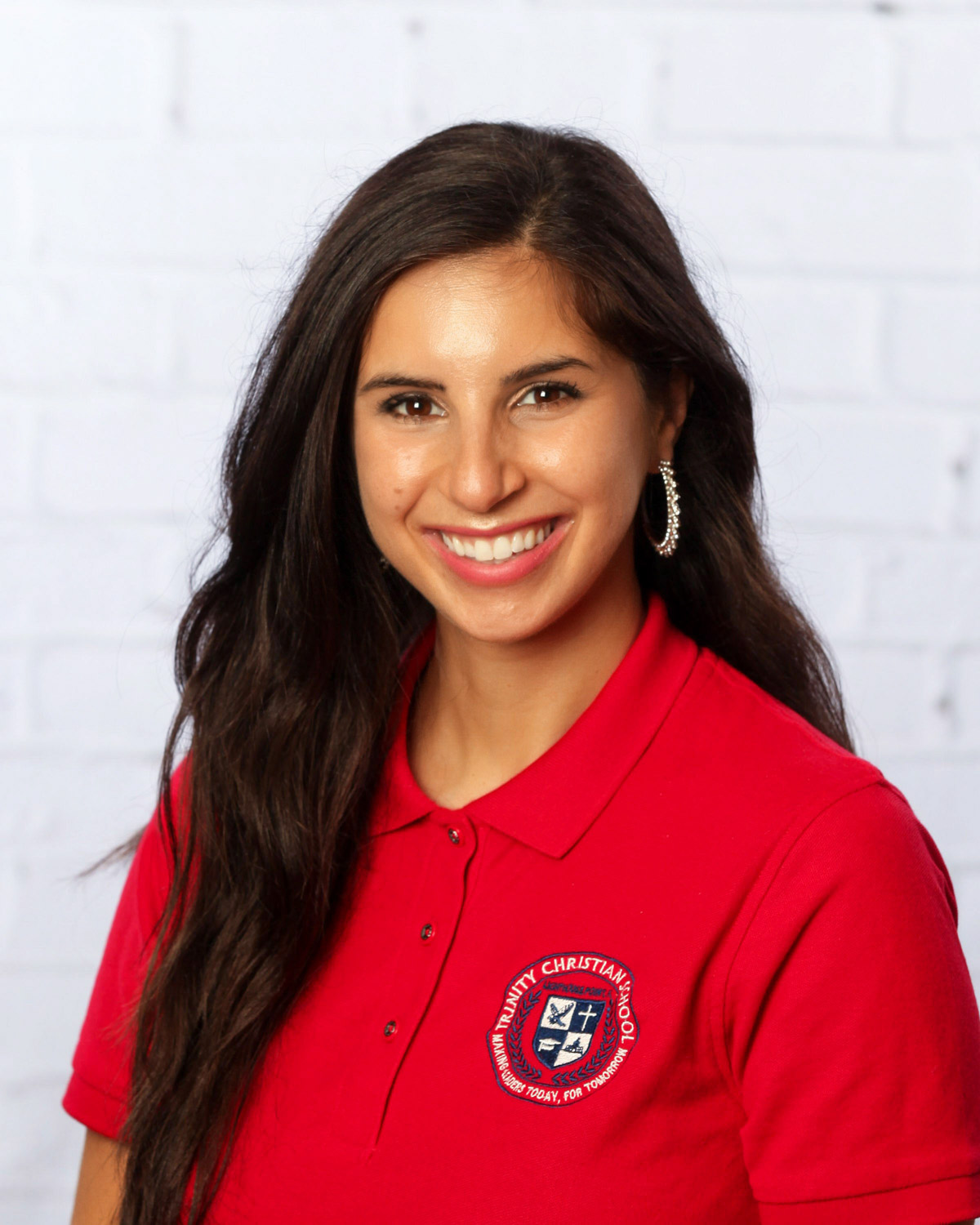 Mrs. Laura Securro
Our Principal
Mrs. Laura Securro, School Administrator of Trinity Christian School was born and raised in Novi, Michigan where she lived for twenty-five years. She earned her Bachelor's degree in English/ Language Arts with an emphasis in Elementary Education from Grand Valley State University. She then obtained a Master's degree in Leadership Studies from Marshall University and is certified in school administration. For six years she has passionately taught 3rd and 4th grade in the largest county in West Virginia. During those six years as a teacher, she led a number of professional development programs. Included in these programs was an action research project on mindfulness in the classroom that was presented at a statewide educator conference. Mrs. Securro also had a leadership role in a professional development program training educators across the state to incorporate movement in the classroom.  She has been blessed to be part of the Trinity Christian School family for the past four years.  Her modeling of pursuing life-long learning is intended to be an example to students and staff that we never stop learning.  She treats her students as her own and will continuously push them to strive for success.  
Mrs. Securro and her husband Michael have been married for four years and just welcomed a new addition to their family, Julia Milan Securro. During her free time, she enjoys playing with her English bulldog Bogey, cooking new recipes, exercising, traveling, and spending time with her family and friends.  
She is looking forward to guiding your children towards a bright future ahead!
"This is a hidden gem in Lighthouse Point that offers children getting top education, strong moral foundation and excellence in all areas of their life. The teachers and staff are amazing, caring, and they have a low student/teacher ratio…"
– Faith P.
"Love this school. If you want your child to get the best education, personal attention, strong moral values and a kind, caring environment, this is the school to send your kids to!"
– Balli S.
"Wonderful, loving/kind teachers, good balance of outside/inside play, lots of art & creativity, my child learned numbers, ABC's, Spanish numbers, etc very early on (but in a fun way) & most importantly, she loves it there…"
– Lil